Doctor & Staff

Meet the experienced and friendly doctor and staff who make Pacific Eye Clinic the leading provider of vision care products and services in Pacific County.
---
Jeffrey S. Nevitt OD
Dr. Nevitt did his undergraduate work at the University of Washington and received his Doctorate of Optometry from the Pacific University College of Optometry in 1983. He completed a Preceptorship at the Seattle Indian Health Clinic in 1983 and entered into Private Practice in the field of Optometry in Raymond and also Ilwaco, Washington in the same year.
Practicing in a rural community with no other eye care provider within 30 miles he is facile in all areas of eye care, but his areas of special interest lie in the treatment of eye injuries and disease. His professional interests are also in specialty contact lens fittings, dry eye treatment, refractive surgery, and especially listening to the needs of his patients.
He is a member of the Optometric Physicians of Washington (OPW) and the American Optometric Association (AOA). He is a past President of the Willapa River Lions Club and is a past President of the Olympic Optometric Association. His past affiliations include: Board member of the Legislative Division of the Washington Association of Optometric Physicians (WAOP), Legislative Key Person Coordinator for the WAOP, Chairman of the WAOP Rural Health Committee, member of the WAOP Hospital Privileges Committee, as well as the Hospital commissioner for the Willapa Harbor Hospital.
He resides in Raymond, Washington with his wife Kristine and enjoys backpacking, white water rafting, and canoeing.
---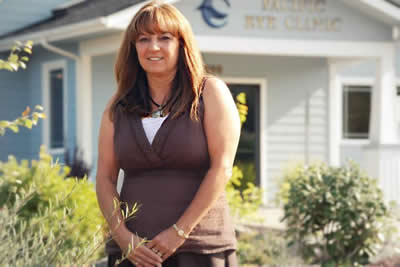 Jodi Wheeler CPOC, Insurance Specialist
Jodi Wheeler has been working in the medical field for over 30 years and has been with the Pacific Eye Clinic for over 20 of those years. She is our Insurance Billing Specialist and is an expert in insurance coding and electronic billing. Her expertise enables us to make sure all of our patients get the proper level of reimbursement due to them from their insurance companies for both medical and vision examinations. She attends continuing education on a regular basis and is also a certified Paraoptometric Coder.
Jodi loves to spend time with her family and enjoys gardening, riding quads on the dunes and is very clever at anything crafty.
---
Mindy Young (CPO), Paraoptometric Assistant, Office Admin and Billing
Mindy is patient care focused and that is reflected through her years of dedicated care in the Chiropractic field. She has served with the Dept of Veteran Affairs as a patient advocate and loves to continue to help patients get the top of the line care they need.  She is trained in specialty testing, patient workup and billing with a smattering of general office skills, making her a asset in a office (we're just thankful it's our office!).  Some of Mindy's hobbies include hunting and fishing but especially loves spending time with her family and her fur baby.
---
India Williams (CPO), Optical Consultant and Paraoptometric Assistant

India has embraced the Optical area with her infectious enthusiasm and great eye for what will have you looking fabulous and seeing as well as you can.  She comes to us with retail and service industry experience and is very excited about her career as our Optical Consultant.  She enjoys hiking and outdoor activities, painting, and DIY projects and loves to go shopping!
---
Blanca Medina (CPO), Accounting, Paraoptometric Assistant, and Optical Assistant
Blanca is bilingual speaking Spanish as well as English to accommodate our Hispanic community and has also completed her Associate of Arts degree in Accounting.  Her lovely smile will greet you as you check in with us, or just have a question, repair or dispense.  She may also be on the billing desk or patient work-up.  Multi-skilled!  Blanca also helps us out with managing our accounts.  She enjoys drawing and spending time with her family.
---
Crystal Gomez (CPO), Reception and Paraoptometric Assistant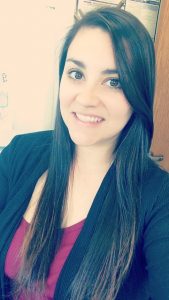 Crystal comes to us with 6yrs medical reception experience and she is bilingual, speaking Spanish and English. She is super excited to explore and learn the vast and ever changing world, the Optometry field has to offer becoming skilled in multiple areas within our office. She is focusing her skills in patient work up and helping patients receive top of the line patient care. She enjoys spending time with her 2 boys and her family. She is an avid adventure seeker like kayaking, hiking, and camping.
---